Trusted Pest Control Services For Your San Diego Area Home & Property!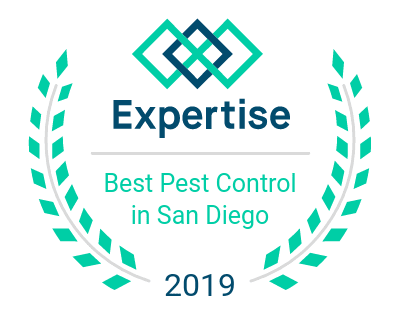 When it comes to protecting your home from pests, you don't want to partner with just anyone. If you're looking for a quality pest control plan that you can trust to protect your home and yard from pests all year round, look no further than us! Serving the San Diego and Poway regions of California since 2009, the pest control experts at San Diego Pest & Termite provides full-service pest control to meet all of your residential pest management needs. No matter what you're dealing with, you can count on us to resolve it!
We're In Your Neighborhood
Enter your zip code below to see special offers in your area.
Our Quality General Pest Control Services
Pest pressures change with the seasons which is why investing in general pest control is such a great choice for your home. No matter the time of year, we can determine the pest pressures you'll face and will treat your home accordingly. Of course, every home and every homeowner has different needs and budgets which is why we offer a variety of options to suit your particular situation.
Whether you're looking for a one-time treatment to eliminate a specific problem pest or an ongoing treatment plan to safeguard your home and property against all of the most common pest invaders found in your area, we do it all!
Here at San Diego Pest & Termite, some of our most popular services include:

General Pest Control - Keep out a wide variety of common home-invading pests* with one of our professional one-time services or ongoing pest control plans (treatments available on a monthly, quarterly, or annual basis).
*Includes coverage for Argentine ants, rover ants, odorous house ants, velvety tree ants, black widow spiders, brown widow spiders, garden spiders, grass spiders, earwigs, springtails, scorpions, American cockroaches, Turkestan cockroaches, mice, rats, gophers, moles, voles, crickets, millipedes, fleas and ticks, stinging insects, carpet beetles, silverfish, red shoulder beetles, whiteflies, pillbugs, craneflies, and scorpions.

Gopher Control - To keep gophers from wreaking havoc on your lawn and landscaping, we offer a wide range of treatment options including gopher baiting and trapping services as well as Gopher RX, which is a carbon monoxide-based treatment used to eliminate gophers and other burrowing pests from properties.

Rodent Control - To rid your home or mice and rats, we offer professional rodent trapping and exclusion services; all our exclusion work comes with a one-year warranty. In addition, we also offer outdoor rodent baiting services for the exterior of homes and businesses to help prevent future rodent infestations from occurring.

Bee & Wasp Control - To keep stinging insects from living and breeding on your property, we offer both removal and elimination services for bees and wasps.

If you don't see what you're looking for here, feel free to give us a call as we may still be able to help! And if for some reason your pest problem is beyond our scope of service, we'll refer you to another reliable pest control professional in the area who can help. At San Diego Pest & Termite, our top priority is helping you solve your pest problems!
Our Residential Pest Control Process
Thorough Inspections
At San Diego Pest & Termite, we begin all services with a thorough inspection of your property, both interior and exterior. By performing this inspection, we can gain an accurate understanding of the current pest pressures you're dealing with, how those pests are getting inside, and where they're likely to invade in the future.
Quality Treatments
Your pest control treatment plan will be customized to your particular pest problems and the services you've requested. We'll begin by treating inside your home, then move outdoors to treat the exterior of your house. If you've chosen an on-going treatment plan, we'll return within the specified timeframe (monthly, quarterly, etc.).
Our Pest-Free Guarantee
When you partner with us at San Diego Pest & Termite for ongoing pest control, your service plan will include our pest-free guarantee. If pests return in between our regularly scheduled service visits, we'll return to re-treat the affected areas of your home and property at no additional cost to you. Your satisfaction is our priority!
Reliable Home Pest Control Solutions You Can Trust, Guaranteed!
As a local pest control company, we understand the pest pressures that our customers face because they're the same exact ones that we deal with. This gives us a certain advantage when it comes to combating local pest pressures! With our knowledge and expertise on area pest pressures coupled with our 10+ years of experience, you can count on us to solve your pest problems, guaranteed. Our customer's satisfaction has always been our top priority and we won't rest until we've taken care of your pest problems!
If you'd like to learn more information about our home pest control plans or would like to get your plan in place today, contact San Diego Pest & Termite!
Free Inspection With $50.00 Savings Off Initial Service
Complete the form below to schedule your no obligation inspection.